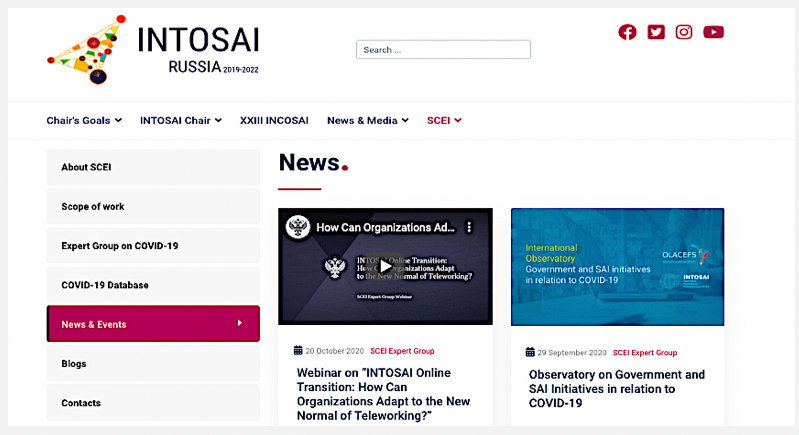 The final version of the SCEI Recommendations is now available!
The INTOSAI Supervisory Committee on Emerging Issues (SCEI) is pleased to introduce the final version of the Recommendations to the INTOSAI Governing Board.
The document was created as the outcome of the SCEI Expert Group on the "Strategic role of SAIs in addressing challenges posed by the COVID-19 pandemic".
In June 2020, the SCEI Expert Group started its series of webinars on various topics. The expert discussions during the webinars served as the base for the…
read more